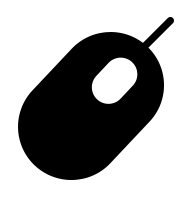 Book Online and pick it up at your chosen store.
The click & collect service is a free service. You can make a purchase in our online store and select a store to pick it up.
How can I make a click & collect order?
To make an click&collect order. you have to make a purchase in our online store, and when you go to select the shipping method, select click & collect. A list will appear with the stores where you can pick up the order. Select the store you prefer and complete the order. We will send you an email with the order, and when your garment arrived at the store you selected, we will send you another email advising. You can then pick up your order in the store opening hours.
How long will it take for my order to arrive at the collection store?
The process of sending the items to the stores will take between one and five days.
Where do I collect my order?
If you have selected Click & Collect as the shipping method, your order will be sent to the store you have selected during the purchase process. We will contact you by email as soon as the order is ready to pick up.
When can I pick up my order?
The moment your order arrives at the store, we will send you an email so that you can pick it up. This process will take us one to five business days.
What do I have to bring to pick up the order?
The confirmation of your order that we send you by email. It can be printed or on your mobile phone.
An official identification document in which there is a photo, can be a DNI, a driving license, etc.
Can someone else pick up my order?
Yes. If you are unable to pick up your order, there is the option to have someone else come for you. In this case, you have to contact us to provide us with the details of the person who is going to take your place. We will need a DNI and name. The contact telephone number for these cases is:+34 928 140 998
Can I exchange or return my order?
If you want to change or return your order, you can request a credit that will be reimbursed on the next business day, with the same payment method that the purchase was made