Reflecting Timelessness Through Luxury: MCM Edit
Timelessness is the ultimate luxury but with the growing influence of fast fashion and trends that switch every day, it's hard to find luxury that truly sticks with you. Investing in a good brand is an art and MCM does it quite well. Just as the majority is looking for sustainability, more and more brands are coming forward with smart luxury. Sustainability is the core belief at MCM - the brand is creative, modern, and most importantly responsible with their MCM vision 2030 set in motion.
We have sorted out some of the best MCM luxuries that you can indulge in yet pass on to generations.
Visetos Tote Bag:


A tremendous blend of Visetos and Nappa Leather, the Liz Shopper Bag is the ultimate travel bag that you will ever need. We've put it through everything from a change in weather to changes in trend, yet this tote bag stood its ground in thick and thin. The interior lining adds depth to the silhouette while giving you freedom of use, unlike many other luxury bags.
Plus Point:

The users claim that they reach for their MCM tote bag without fear of knocking out its leather even when it's being used every day.
Travia Logo Bag

The Trivia Logo collection is hands down one of the greatest investments. This Nappa leather bag combines the longevity of Spanish leather with delectable art - the modern architectural splendour of the ringed MCM logo will stand forever. The Mode Trivia Shoulder And Crossbody Bag have the potential to stay relevant even after a decade.
Meta Safari Canvas

Trends may rise and fall but MCM's Safari Print will stay a classic. The brand embarks on a wildlife digital print for spring-summer 2023. MCM restores zebra stripes on their trusted Italian leather. The smartly chosen silhouettes will serve you on multiple occasions with features that are practical yet stylish. For a good statement piece check out their Meta Safari Bucket and Arien Hobo Bag.
For the adventurist in you a good investment would always be a backpack and The Stark Backpack in this digital print is worth the hype.
Reversible Belts

Your delectable taste in luxury will never get unnoticed with MCM's well-curated collection of belts. The reversible design allows you to use it two ways - signature monogram-coated canvas on one side and solid Nappa leather on the other. The antique gold-plated M buckle adds a vintage to the look. The Claus Reversible Belt is a perfect customized adjustment feature. This versatile accessory has a way of making your luxurious pieces last a lifetime.
Finest Monogram Silk Scarf

The honourable mention from the brand has to be the Monogram Print Silk Scarf. Woven from the finest silk with the signature monogram design, this exquisite piece of luxury can be styled in multiple ways. You can always reach out for this charismatic accessory no matter the occasion or the era.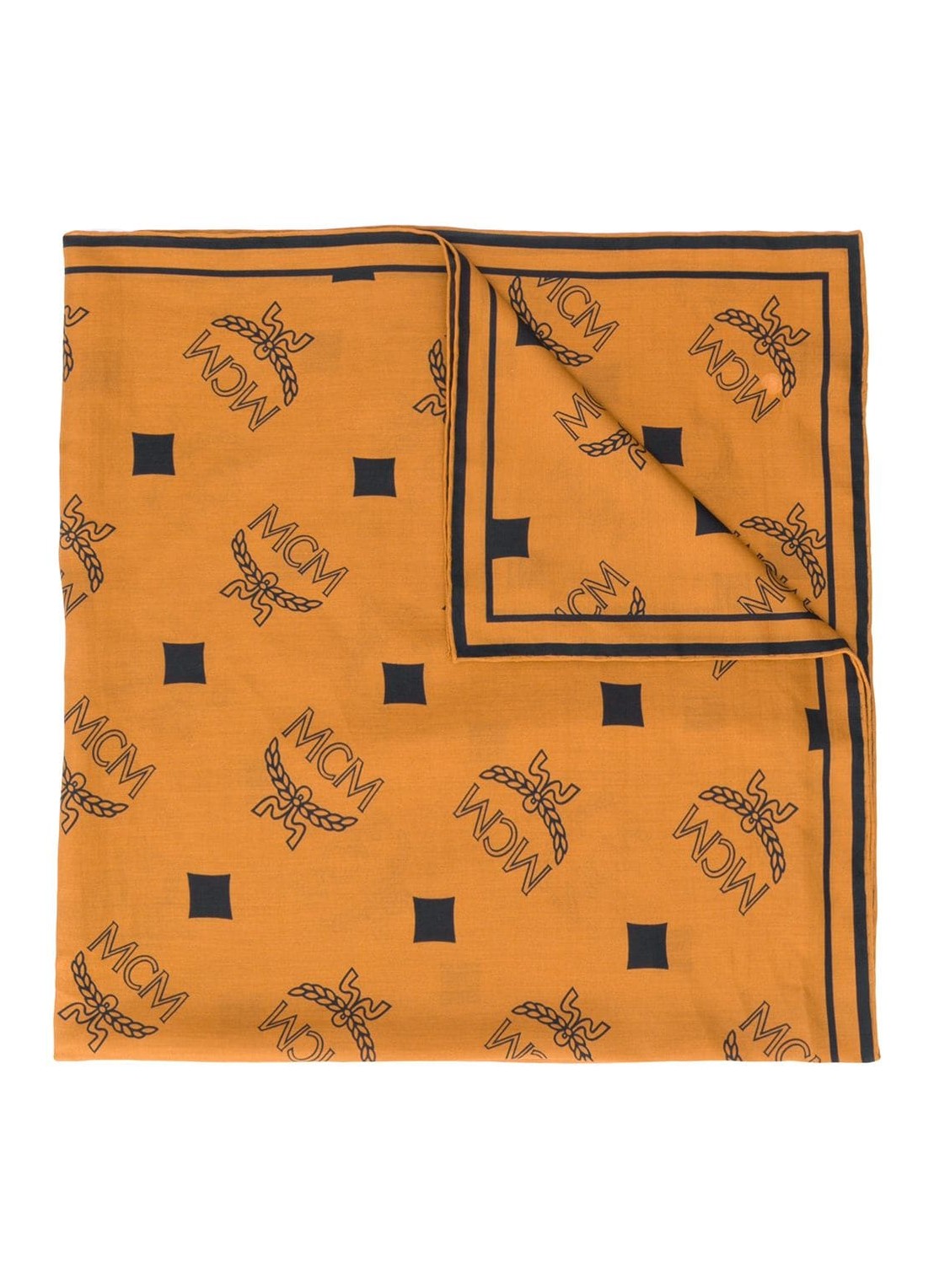 MCM has a way of introducing luxurious pieces that last with a promise of sustainability. Amongst there well curated collection, you can always find pieces that will stay timeless.