Old-School Classics Reimagined By Marni- Fashion Edit 2022
As a front-row admirer of the brand's creative concepts, it's safe to say that Marni has us all reunited with the old-school patterns. The recent Marni collection has given millennial fashionistas plenty to look forward to for the upcoming trend. With the spirit of the unexpected patterns still fresh in our minds we have jotted down some of the best picks that had everyone surprised, including us.
Dalmatian Print revived
The recent Marni collection has us rooted for the return of Dalmatian Print but Marni does it with a twist. The print has the rightful balance of grunge and elegance that has gotten more prominence amongst the upcoming wave of trends in the fall of 2022. Thanks to signature Marni's take on the print, we are eyeing it for our fall wardrobe. The brand always manages to surprise its admirers through its bold approach. This time the print is worked on midi dresses and pol in shirts, a staple for any wardrobe.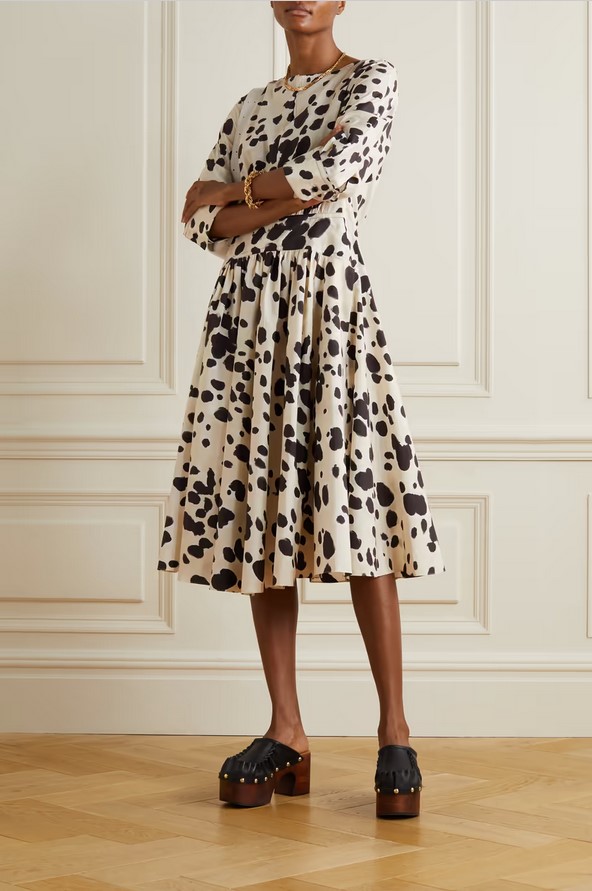 Stripe Mania
Once again stripes are hot on Marni's fashion calendar which will rock your fashion choices for the year. Stripes are another staple from the RTW spring 2022 collection and safe to say the diagonal stripes and vibrant colours have travelled to their winter/fall wear as well. They have everything from bold to mirco and dresses to tank tops covered in stripes but we are not complaining.
Abstract Floral Print
It's the beginning of the lovely floral print but in a Classic Marni style. The brand never misses an opportunity to rework an existing print and create its own identity through it. This time it's no different, we are seeing the array of flowers hand drawn with abstract strokes to give their pieces a signature touch. You can find this mesmeric print on skirts and dresses, hence everything is floral clad for the season.
Gingham Print
The timeless print has become indispensable over a few years and Marni has managed to keep the spirit alive through their new RTW for 2022. This iconic print has a classic twist that sticks to the historical roots yet looks chic on any garment.This one specificity caught our eyes for two obvious reasons, the distinctive Marni's tailoring and the reversible style. The front has a gingham print and the reversible side has whimsical Dalmatian spots, hitting two birds with one stone and we are all about it.
Furs for the Cold
Furs have an obvious inclusion in any fall/winter wardrobe but Marni has a thoughtful approach to making your 2022 winter wardrobe a head turner. Their creative take has reached highs with the brilliant addition of shearling fur on accessories and they have left no stone unturned by covering everything from handbags to footwear in faux fur.