BIRKENSTOCK X RICK OWENS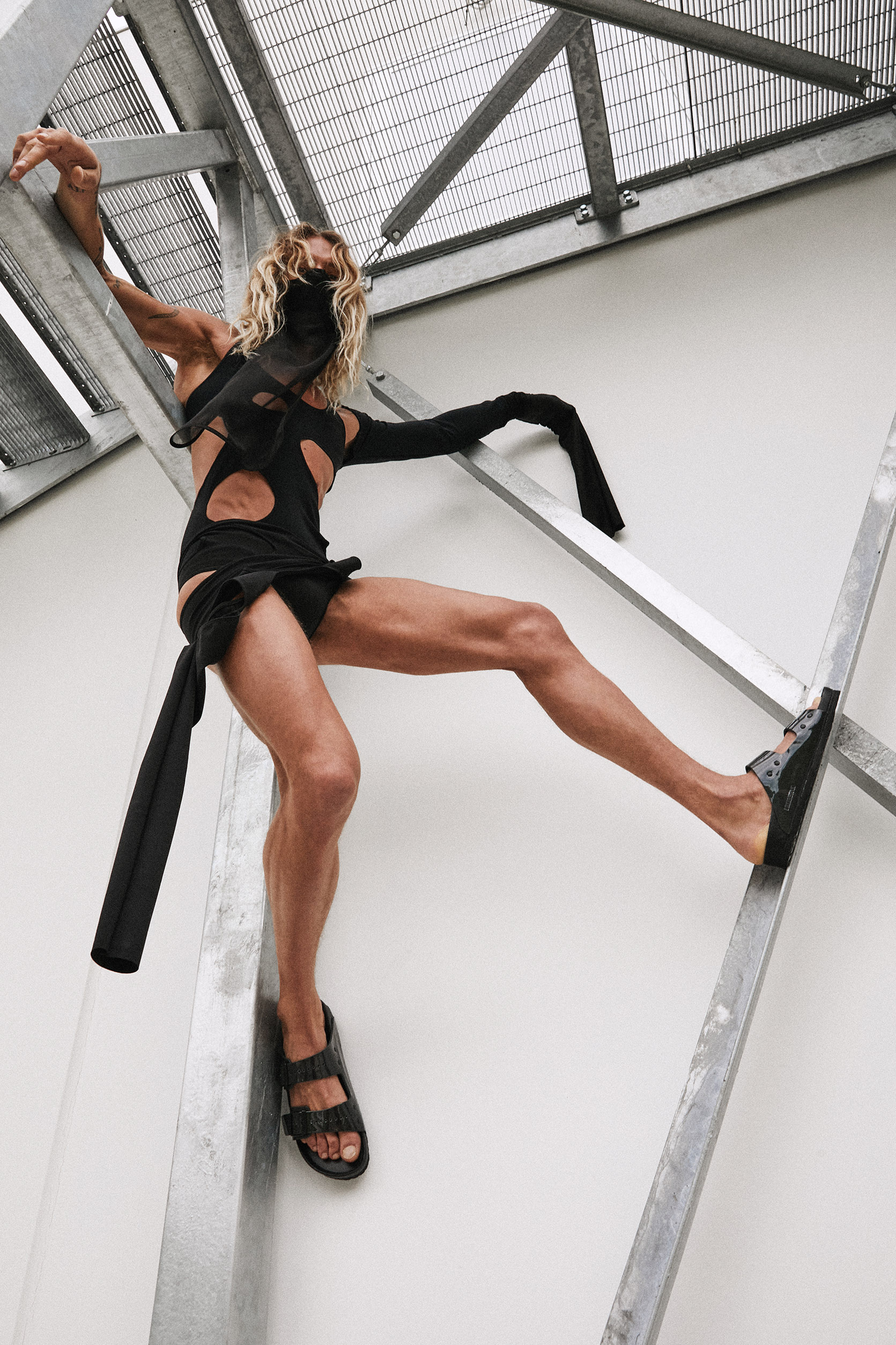 Now, the German brand has made an alliance with a designer whose name is synonymous of a distinctive personal style to create a really special collaboration. This way, Rick Owens is the chief in command to bring new elements to this footwear so it can make a difference. Like he explained, his intention was to intervene the sandals so they will become more flamboyant in a tiny Birkenstock way. The new details are a mix of textures and proportions that still hold the chromatic palette of neutral colors such as black and grey, following Owens style. The results are materials with a metallic look and a faux fur embellishment, alongside buckles pair with longer straps or velcro hooks. Practically is still there and new ideas have appeared based on this through the modification of the original sandal parts. These are not just purely decorative applications, but the opportunity given to the conventional functionality shoe to transform itself into something more exceptional.
If the 21st Century brought a key trend that would influence the rest of them, it was undoubtedly comfort. This time without any type of bad connotation in the fashion sense of the word, practicality has become an example of good styling that pays attention to the details. While checking the street style, it is not rare to see functional clothes that had originate from the necessity of a comfy work wardrobe, or just the ones that don't complicate the frenetic everyday lifestyle of the city. Against all odds these articles of clothing had reached a status of fashion cult pieces, and one of the most famous examples are the flat Birkenstock sandals. They don't need more introduction that the comfort they provide, but the truth is that the buckles of these shoes had left a mark as an essential element of summer looks, even during less warm times thanks to that controversial combination of sandals with socks.